Valentine's Day is near.How you and your other half
going to

celebrate

Dining at a luxury restaurant
Or have a
night walk
by the sea side
Or showering with


gifts
i have a surprise

gift

for Mr Hubby

i am going to buy a new branded watch for him.His already spoilt
a few days ago.But,you are going to help me keep this a secret.
i wanna give him a surprise,therefore he doesn't know about this. . .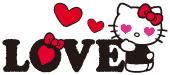 While he,i have no idea what he will be giving me this year.
Surprise surprise
That day when i share about my


car accessories,
i had totally forgotten about this,


non-slip mat.
Just now when i was searching the pictures in the folder
to upload here,i noticed this picture.Then,aiya. . .
that day forgot ady hor. . .
So,make the story short, i put this in my cutie



car.
To put the


solar toy on it.
The 2nd item i wanna share with you is DIY


gift box.
When you want to present someone but you don't like to wrap
with wrappers,then you can put the gift into this


gift box.
Easy and convenient
Side view.
Looks like some take away box to keep
bread,cupcakes

,desserts.