Supposely yesterday i got a post to update.It is like this.i went back to

Kuantan.Didn't bring my laptop
,and suddenly very free at my parents'

Thought of update my

and so,i called my sis to help me upload the piccy that i want to share from my
Then,i can use my dad's
to compose the post.But

,she wasn't at
.Went out with some friends of her.Therefore,had to wait me back to my
,open my
,and update myself.
This is actually a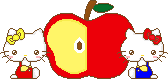 handsfree and
a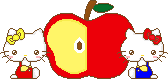 handsfree holder/keeper,i named it.
The 2 small small head is handsfree while the big head is the handsfree keeper,i called it.
i used this handsfree when i am tidying

stocks in my shop.i want to listen to songs alone.Don't want give others hear,hehehe

These 2 items are rubber material.So,will be easy to keep them clean.
Just use a wet towel to wipe them when notice dirt on

them.
This handsfree
holder quite fast selling in my shop.
Online purchase a lot too.So,don't wait if you want 1 too
Happy today as i got a message from a kitty junkie.She is Lucy,from UK.She said she absolutely

my

flush now

and will try to read it even when sometimes it can take a while to load
Sorry for that,too many things put in the blog

i felt contented as there is really someone out there who read my


Not someone now,there is a few out there